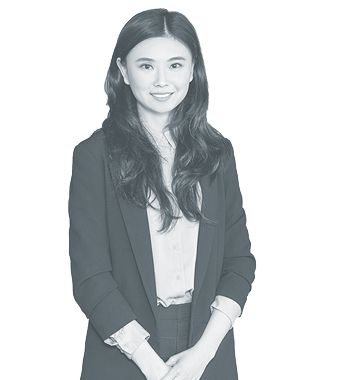 8350 Broad Street
Suite 220
Tysons, VA 22102
Phone: 703-462-9341
Fax: 703-852-7246
Arabella Zhang is a Tax Associate at KFA Private Wealth Group. She began her career in tax as an intern with a local public accounting firm that specializes in tax preparation, financial planning, monthly accounting service, and business valuations. She was hired as a full-time tax associate right after graduating with her undergraduate degree. Over the last two years working at the firm, she became skilled in areas such as tax planning, tax preparation, and financial statement preparation for small to medium-sized businesses including manufacturing, contracting, automotive services, retailers, professional services, and high-net-worth individuals.
"Your work is going to fill a large part of your life, and the only way to be truly satisfied is to do what you believe is great work. And the only way to do great work is to love what you do"

—Steve Jobs
Upon completing her master's degree in Taxation from Old Dominion University, she moved to Denver, Colorado. Outside of work, she enjoys cooking, gardening, skiing, hiking, and spending time with friends and family.