Qualifications
CFP®, CRPC®, APMA℠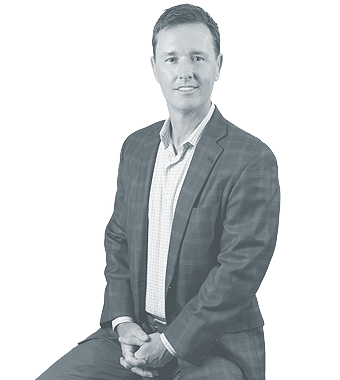 Qualifications
CFP® Certified Financial Planner™ practitioner
CRPC® Chartered Retirement Planning Counselor℠
APMA℠ Accredited Portfolio Management Advisor℠
8350 Broad Street
Suite 220
Tysons, VA 22102
Phone: 703-462-9475
Fax: 703-940-9190
Gregg Konopaske is a private wealth advisor and co-founder of KFA Private Wealth Group. With more than 27 years of professional experience, Gregg has built a reputation for his passionate, innovative, and personable approach to wealth management. Upon graduating from the University of Hartford with a degree in Mathematics, Gregg began his career in 1993 as a financial advisor for Ameriprise Financial Services, Inc. Soon thereafter he was promoted to district manager in 1997. Three years later, he was named field vice president.
"Care more than others think is wise. Dream more than others think is practical. Expect more than others think is possible."

—Claude Thomas Bissell
In 2009, Gregg teamed with longtime friend and business partner, John Fennig, co-founding the KFA Private Wealth Group as franchise owners with Ameriprise Financial Services.
Building on the success of that endeavor and the invaluable lessons learned over the entirety of his career, he and John have since taken KFA Private Wealth Group fully independent to further develop and cultivate their unique approach to wealth management designed to help clients best meet their financial goals and aspirations.
As a by-referral-only practice, requiring a minimum investment of $1 million, Gregg devotes 100% of his time and resources addressing the complex needs of his highly-successful clients. Gregg's services are best suited for retirees and those nearing retirement who are accomplished executives, professionals, or small business owners. Clients early in their careers or who don't meet this threshold can expect the same level of service and planning utilizing KFA's other highly-qualified advisors, each with 12-plus years of experience.
Gregg takes pride in being a family man, father, and civic leader. He met his wife while studying mathematics at the University of Hartford and has two daughters. In his leisure time, he enjoys golfing at the Golf Club at Lansdowne and spending time at the family's second home in Jupiter, Florida.