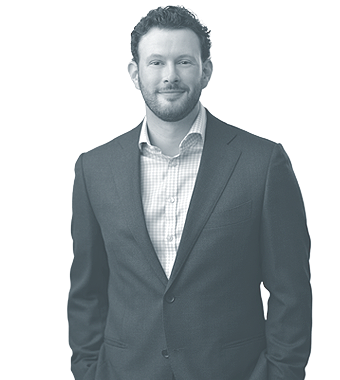 Qualifications
CFP® Certified Financial PlannerTM practitioner
8350 Broad Street
Suite 220
Tysons, VA 22102
Phone: 703-462-9571
Fax: 703-852-7246
Nick serves as a Lead Planner for KFA Private Wealth. With nearly a decade of experience helping a multitude of clients – from complex high net-worth individuals, to those just starting out – Nick draws from these perspectives to develop flexible plans that help his clients achieve their financial goals, while also planning for the unexpected.
"If life were predictable it would cease to be life, and be without flavor."

—Eleanor Roosevelt
Nick enjoys connecting with his clients on a personal level, in hopes of understanding their unique perspectives on life and money. As a lifelong learner, Nick looks forward to learning something new from each client he serves.
Outside of work, Nick enjoys playing ice hockey and golf, making pizza with
his wife, Katie, and his daily walk with their dog, Rizzo. As a Pennsylvania
native, Nick is also a big fan of all Philadelphia-based sports teams, and his alma mater,
Penn State University (BS & BA).